Explore the Maltese Islands
The Mysterious and Magical Island of Malta
The Westin Dragonara Resort Hotel is situated in the heart of the Island of Malta, on a private 74,000m² peninsula in St. Julian's, one of Malta's most vibrant towns.
The Maltese Islands have been described as one big open-air museum where you can discover 7,000 years of history in a relatively short time thanks to the short distances between all the attractions. Delve into the Islands' mysterious prehistory, retrace the footsteps of St Paul or see where the Knights of St John defended Christendom.
Throughout the cities, towns and countryside surrounding the resort, culture, art and history abound. Intimate beaches, stunning scenery, churches, and 7,000-year-old Neolithic temples are some of the attractions that can be found. Shopping, entertainment and dining downtown are also just steps away from the resort. In just 48 hours and a kilometre or two, you can try a new sport, laze on an island cruise and tour the most important historic sites, and still have time to join in the nightlife. That's the real advantage of a stay here.
Though Maltese is the official national language, English is considered the second language and is spoken throughout the island. In addition, Italian, French and German are also widely spoken. The Euro is the local currency in Malta.
Getting Here
Getting to Malta is extremely easy nowadays and is very accessible from all the main European cities. The Maltese Archipelago lies virtually in the centre of the Mediterranean Sea, some 93kms south of the Italian island of Sicily, just an hour away from Rome and three hours away from London.
The national airline, Air Malta, operates flights to and from all the major airports in Europe, whilst other carriers provide convenient flights from regional European cities. Connectivity with other long-haul destinations is not a problem either, with frequent flights by large international airlines such as Emirates, Lufthansa, British Airways and Turkish Airlines.
The Islands are included in several cruise itineraries and provide an excellent base or stop-over for sailing. The port of Valletta is one of the biggest natural harbours in Europe and has welcomed some of the world's leading cruise ships over the years.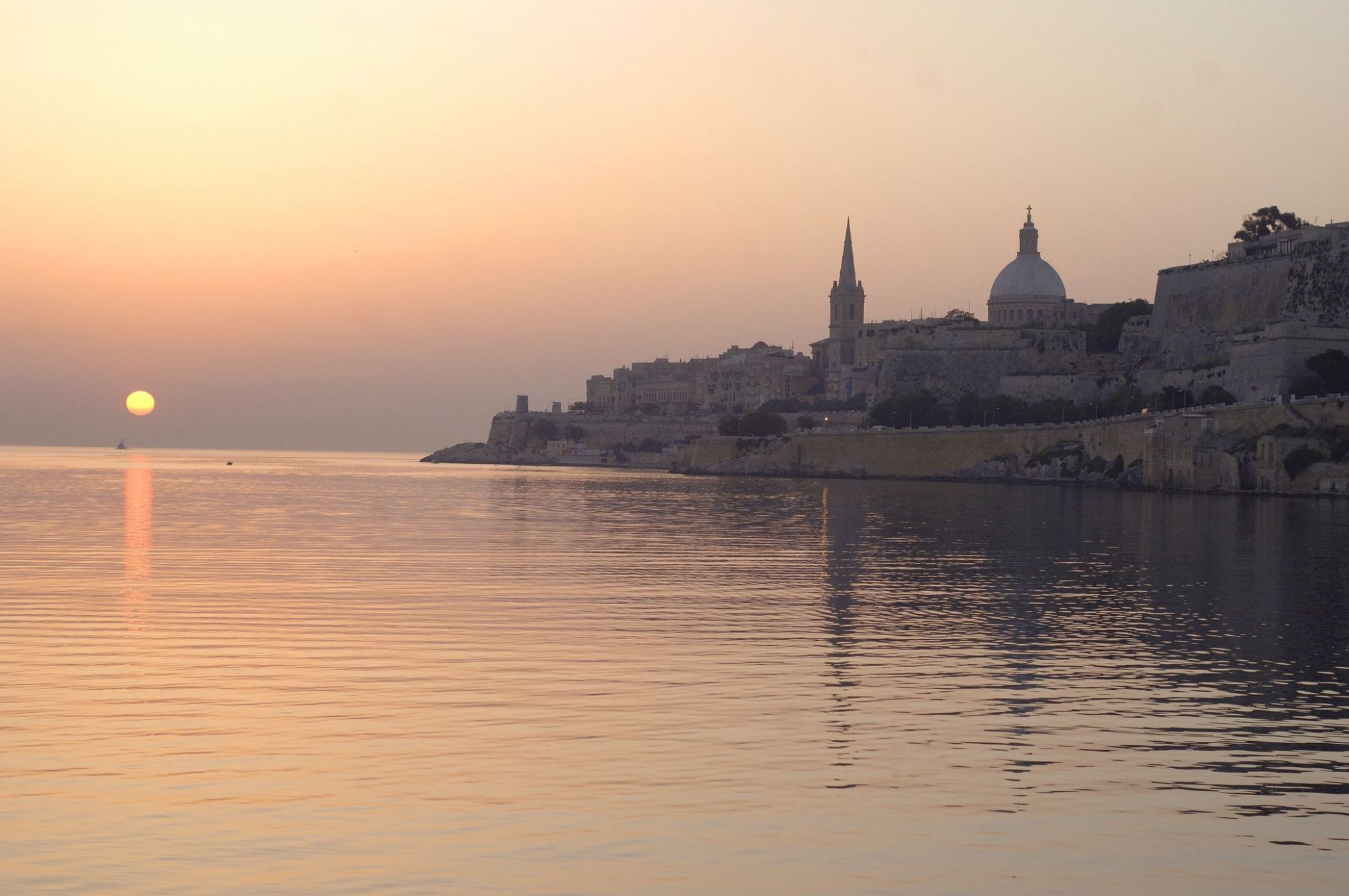 Major airlines operating to Malta
Transfers & Taxi Services
Malta International Airport
Fee: starting from EUR 27 per way (maximum 4 passengers)*
Travel Distance: 12km approximately
Travel Time: 25 mins

Port of Valletta – Grand Harbour
Fee: starting from EUR 20 per way (maximum 4 passengers)*
Travel Distance: 10km approximately
Travel Time: 20 mins

*For transfers of more than 4 passengers, prices will vary depending on the vehicle required.
We are happy to organize an airport transfer for you through our preferred taxi company.
To book your transfer, you can contact our concierge team by email or call on +356 2374 5549. Please include your flight details and the number of passengers requiring the transfer.
Taxi Service
During your stay at The Resort, taxi service is always available 24 hours a day to take you to nearby towns and attractions. Please contact our concierge desk to request a taxi.
Exploring the Island
By Bus
Using the public transport buses is the cheapest way to get around the Island. They are frequent and convenient, starting as early as 5:30AM and running until 11PM on certain routes. The main bus terminal is in the capital city of Valletta offering public transport service to each town, village, and city on the island. The Westin Dragonara is served by a number of buses.
For more details, visit the Malta Public Transport Website or contact our concierge team who can help with the planning.
By Taxi
Taxi service is available 24/7 at The Resort. Please contact our concierge team for booking. Taxis are also available at the Malta International Airport and at the Valletta Port.
By Rental Car
Driving along Malta's beautiful roads can be a thrilling way to explore the island. Car rental is available through several renowned companies, including one located within The Resort. Free parking, both surface and underground, is also available within the hotel for our guests.
Driving Directions
You can click HERE for detailed driving directions on how to get to The Westin Dragonara Resort.
Alternatively you can use our interactive map further below.
Local Attractions
How To Get Here
Unable to find directions, please try again.