Distinctive Venues
at The Westin Hotel in Malta
Below is a comprehensive list of indoor and outdoor venues available within The Westin Dragonara Resort. Should you require more information or wish to book one of the venues listed, please contact our Events Team on events.dragonara@westin.com or call us on +356 2374 5807.
Dragonara Point Ballroom
Located within the conference centre, The Dragonara Point Ballroom is equipped with the latest in lighting technology.
Measuring 485m², the ballroom can be divided into three soundproof sections, each with its own lighting controls.
Syndicate Rooms
Within the conference centre, one finds 13 syndicate rooms which can vary in size and may accommodate anything between 35 to 120 people. Most syndicate rooms offer natural daylight, as well as access to the North Patio terrace.
You may find more information and details on the syndicate rooms HERE.
Business Centre
A convenient business center offering three boardrooms, each with a built-in screen and projector, mini-bar and tea/coffee making facilities.
Additionally, the business centre also offers full secretarial services, e-mail and internet access, printing, photocopying and binding.
Pavilion
The Pavilion Hall is an extremely versatile venue ideal for conferences, lunches, gala dinners and receptions.
Various set ups may be done upon personal requests.
Capacity:
500 reception, 250 plated.
Reef Club Sundeck
Set in a prime location within the exclusive Reef Club Lido, the Sundeck is ideal for large events such as weddings, gala dinners, receptions, themed nights as well as fashion shows.
With its unique location right on the water's edge, this is truly a one-of-a-kind venue.
Maximum Capacity: 900 plated; 1,500 reception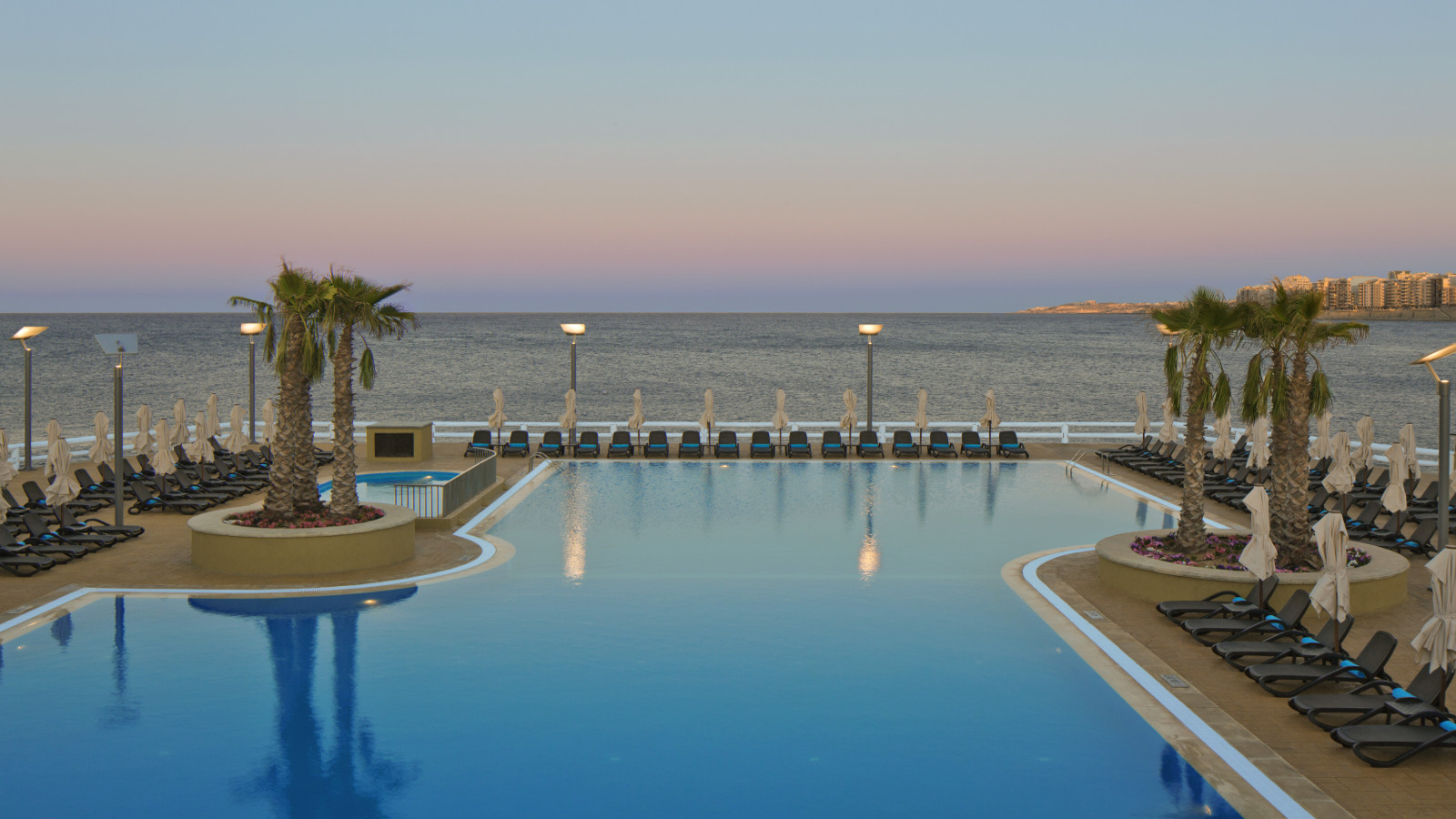 The Bedouin Bar
One of Malta's summer hotspots, The Bedouin Bar is situated within the Reef Club Lido, metres away from the sea.
It provides an intimate, relaxing atmosphere ideal for both wedding receptions or private events, with the fantastic background scene of the St. Julian's peninsula.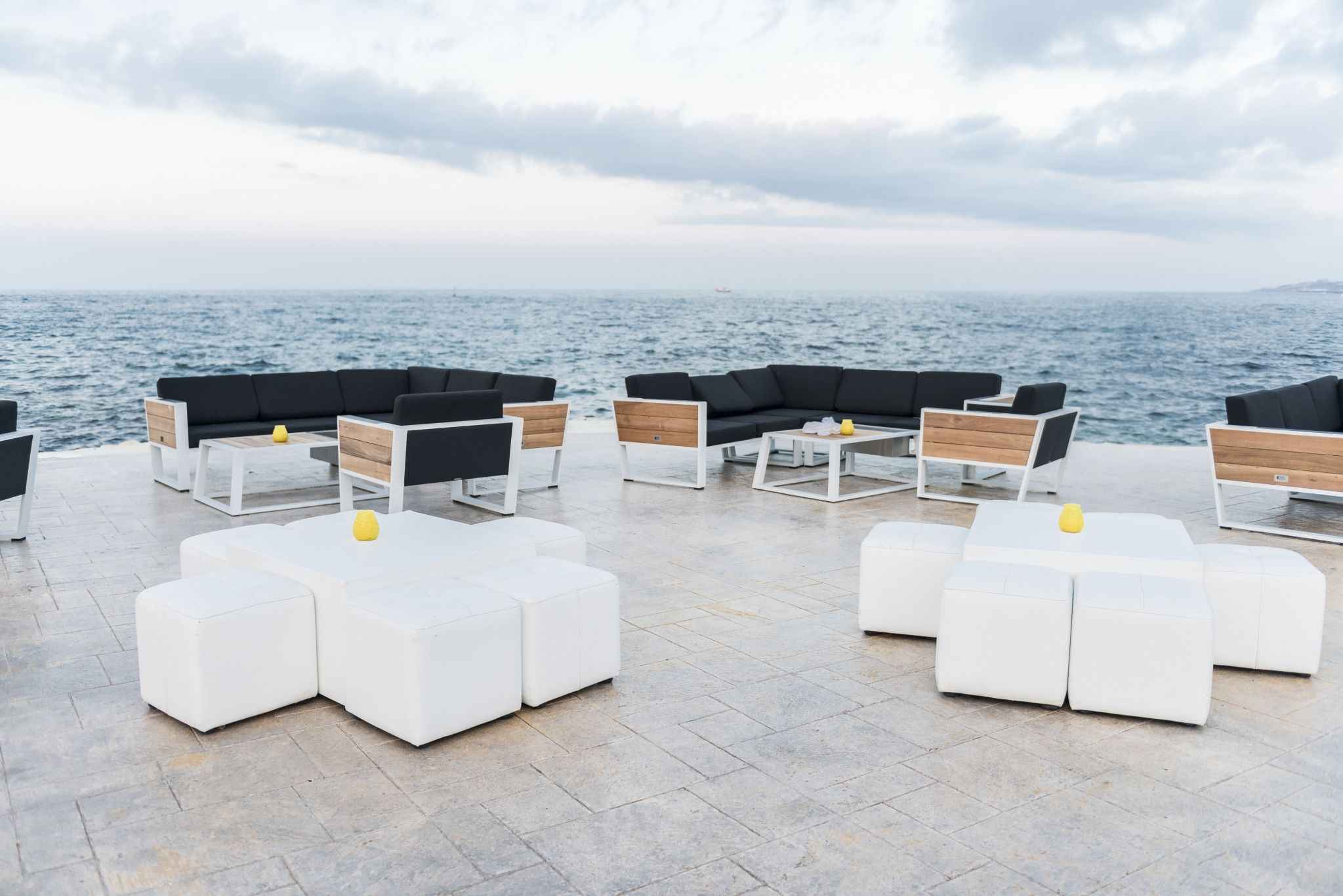 Quadro Restaurant
With its elegant indoors and stunning outdoor sea view verandah, Quadro Restaurant provides the perfect setting for an intimate dinner, small reception or company event.
Quadro is also very popular for weddings; both the ceremony and reception can be held on the verandah were guests can enjoy beautiful sea views.
More information on Quadro Restaurant HERE.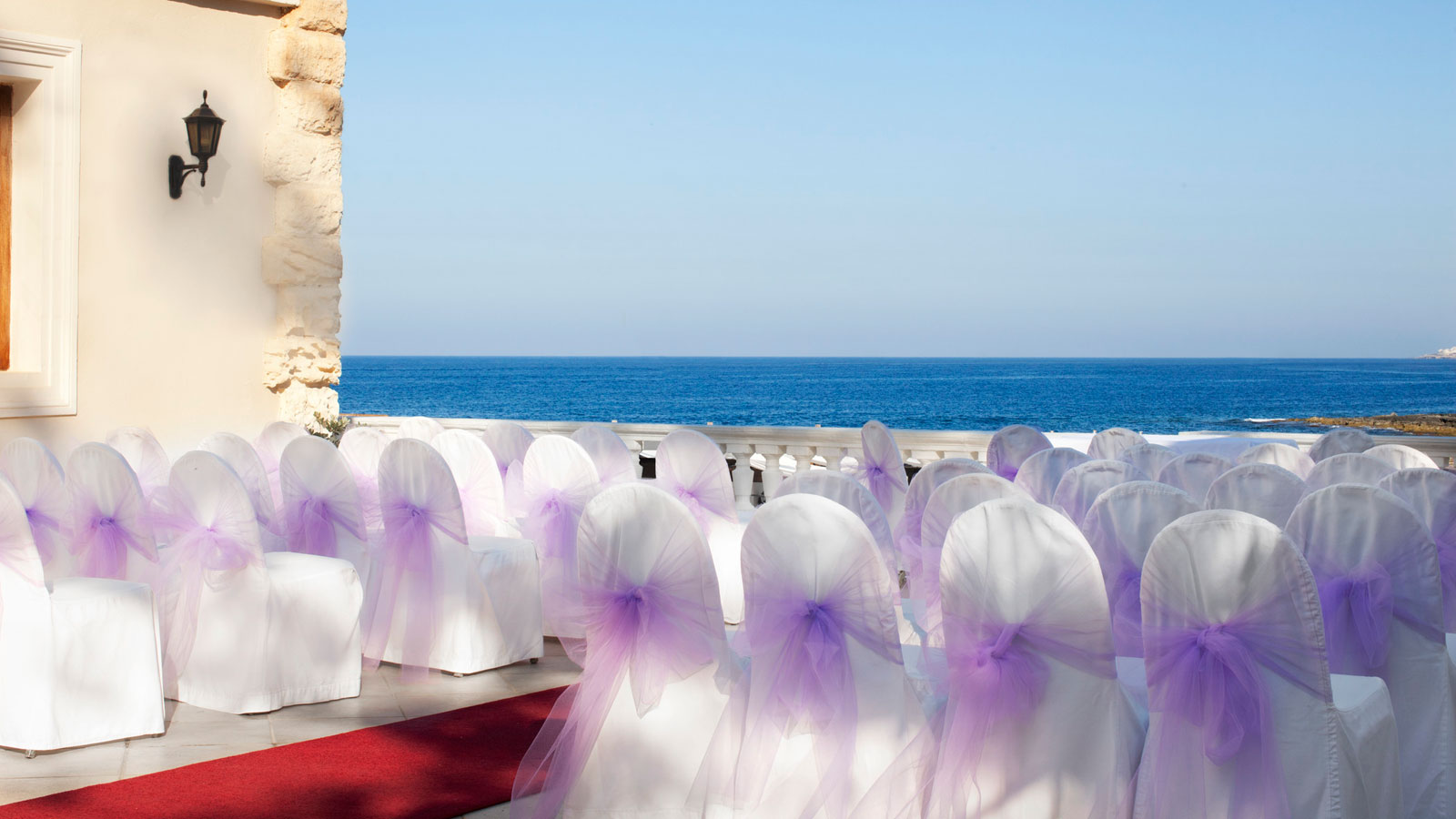 Palio's Terrace
For larger events and wedding receptions, Palio's Restaurant offers a grand terrace which can accommodate up to 600 persons comfortably.
The spectacular Meditteranean setting which the terrace enjoys offers the perfect backdrop for an impressive celebration.
More information on Palio's Restaurant HERE.
Quadro on the Reef
One of the four peninsulas forming part of The Reef Club, Quadro on the Reef is a unique venue enjoying fantastic sea views.
It is ideal for small weddings and private events for up to 100 persons. This versatile venue can be set up in different styles to accommodate both seated and standing events.
Capacity: 40 plated; 100 reception.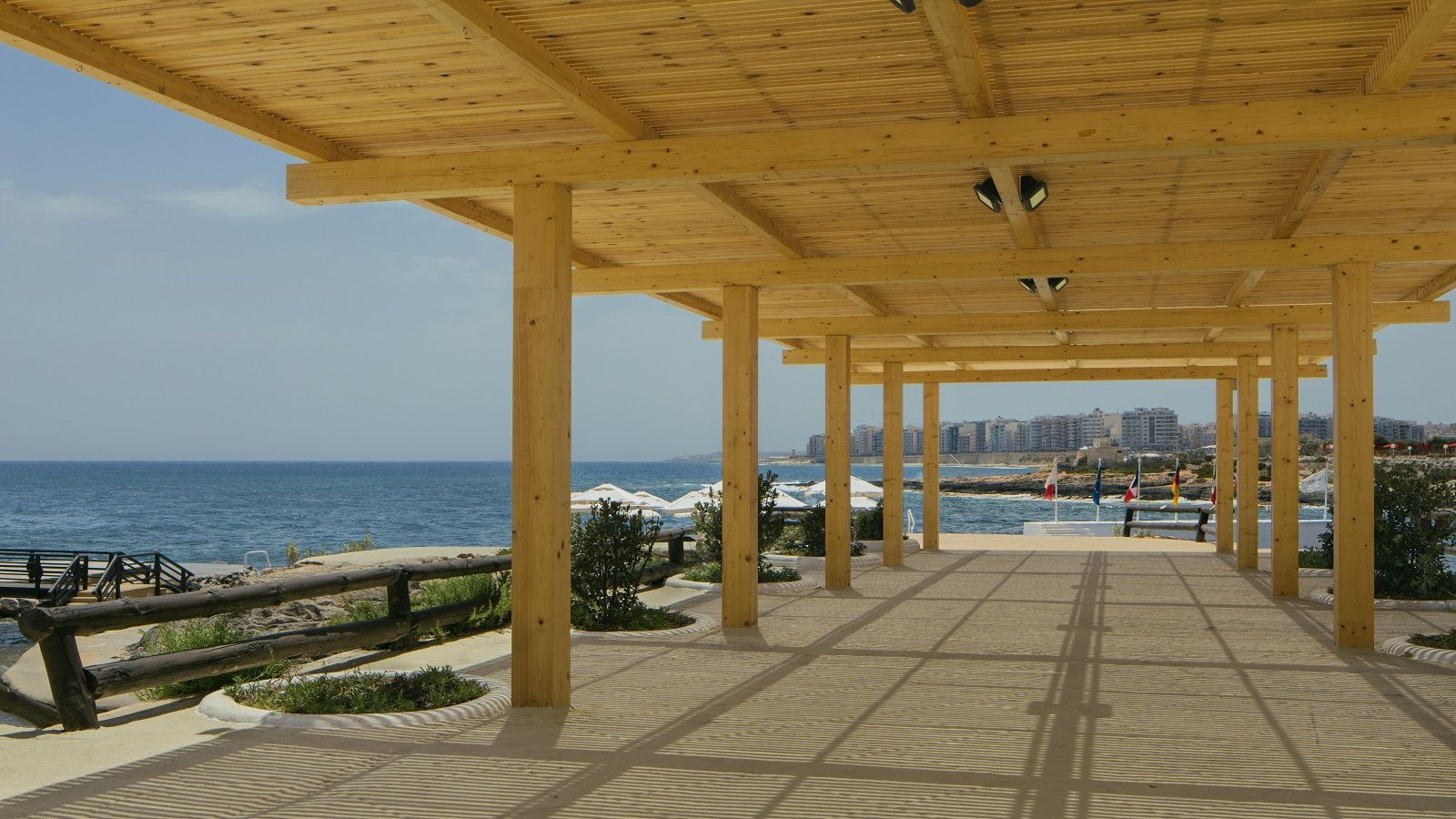 ORVM Lounge Verandah
The ORVM Lounge & Piano Bar, which is The Resort's main lobby bar, leads on to a marvellous verandah with breathtaking views of the Resort's main pool deck and the Mediterranean Sea.
A section of this large terrace can be reserved for private receptions.
Click HERE for more information.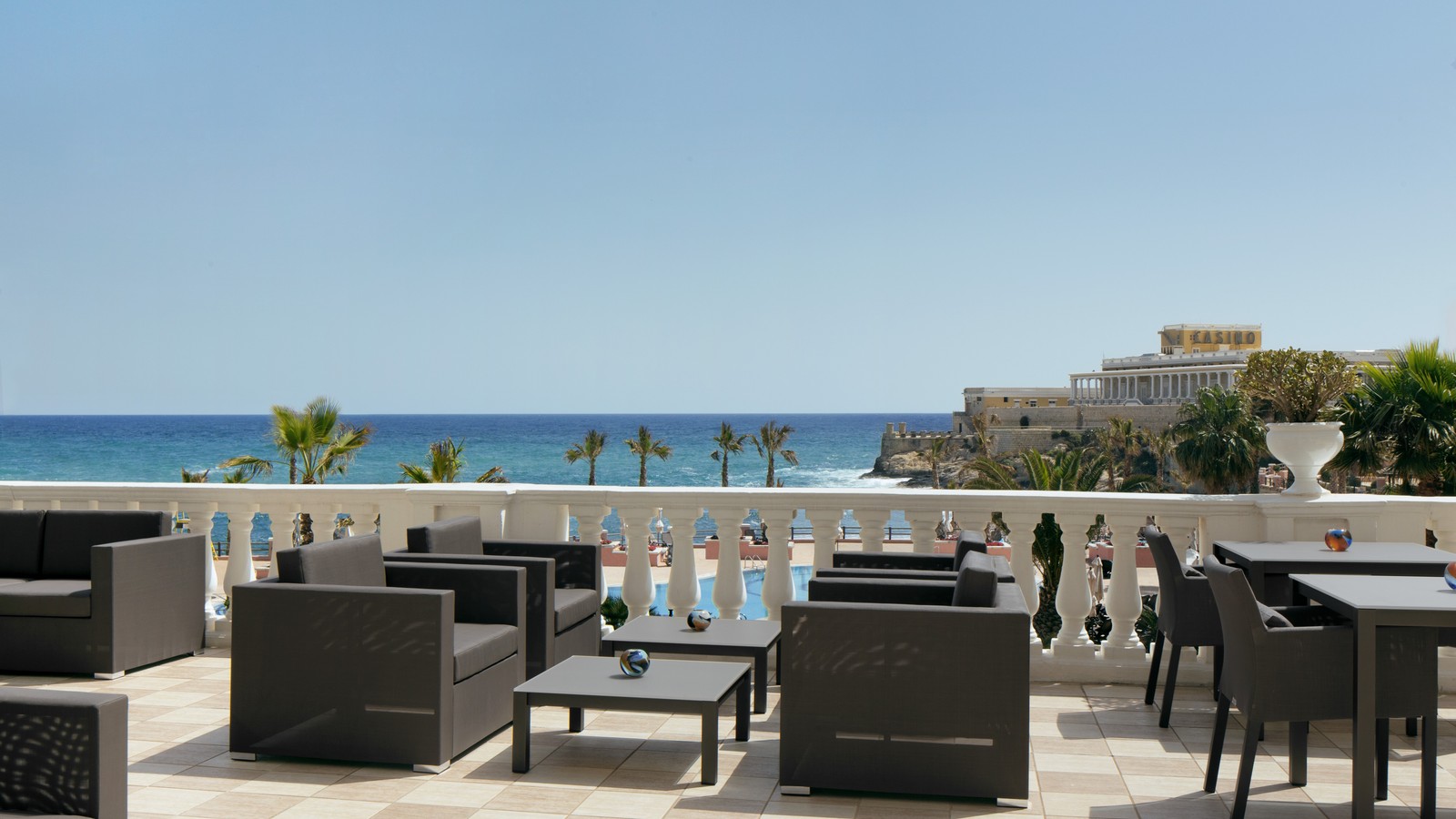 The Sunken Garden
The Marquis Scicluna's original gardens are still kept in their same original condition. Old paving stones weave their way among the trees, while its sunken position, below street level, adds to its allure and discreetness.
The Sunken Garden is commonly used for wedding ceremonies offering a perfect intimate setting in beautiful surroundings.