The Beauty Clinic
at The Westin Dragonara Resort
Destress with one of the many treatments offered at the Westin Dragonara Resort's Beauty Clinic.
Situated on the 2nd floor adjacent to the WestinWORKOUT® Fitness Studio, The Beauty Clinic is a warm, cozy cocoon of beauty and relaxation amidst soft music and dimmed lights.
Enjoy rejuvenating facial treatments, relaxing massages and aromatherapy, deluxe manicures and pedicures, hair removals and body wraps.
You may find a list with the description of the various treatments offered further below.


The Beauty Clinic is open from Monday to Saturday from 0900hrs – 1900hrs.
Sundays & Public Holidays on request (50% Surcharge).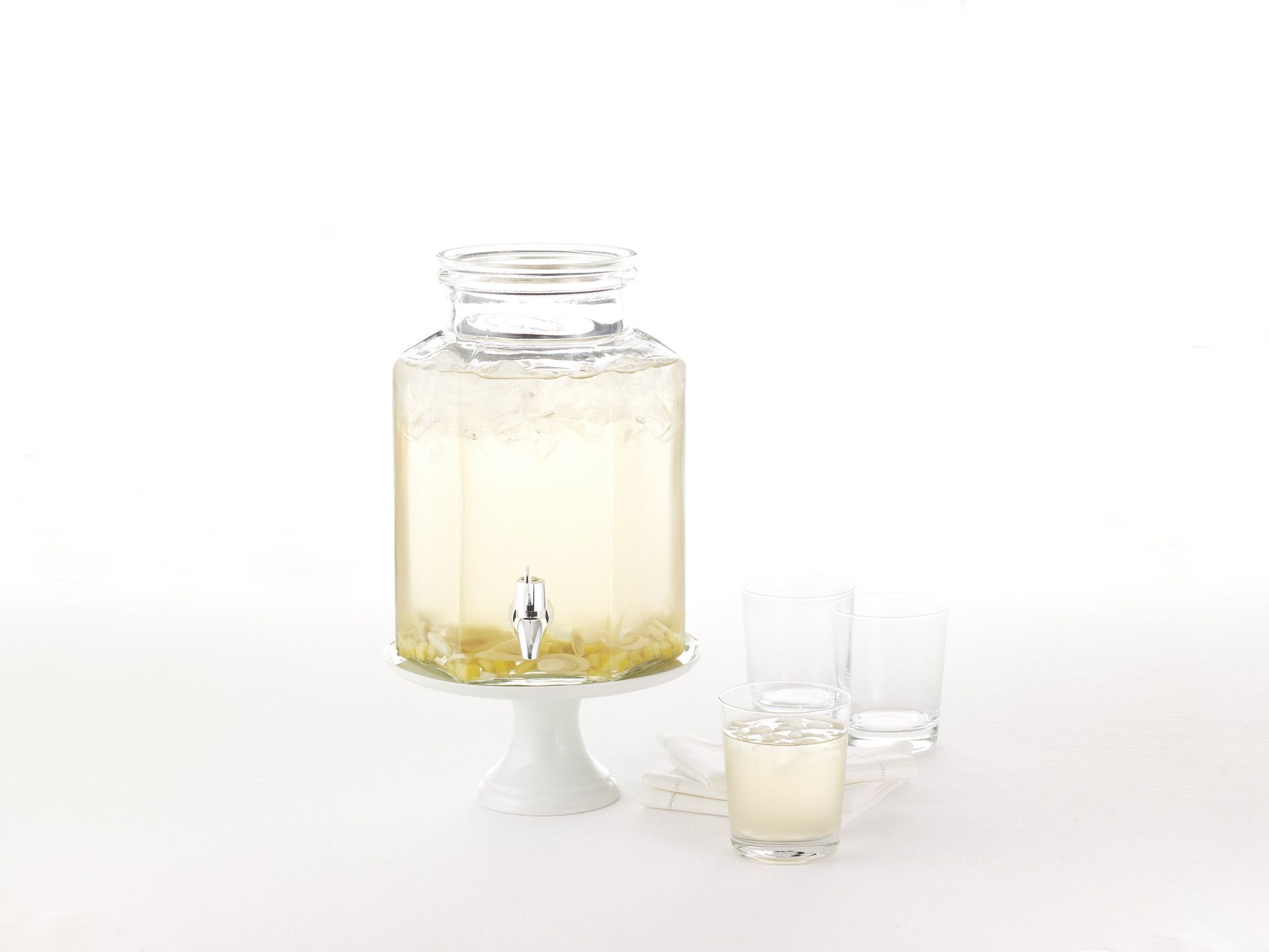 In-Room Spa
Imagine a renewing spa experience in the most convenient of locations, your guest room. Our signature in-room treatments are custom-designed to nurture your body and soul. Services are offered in the comfort and privacy of your own room.
A relaxing spa atmosphere is created before your massage starts with our spa basket holding a flower, healthful treat, bottle of water, and a letter with recommendations on how to make the most of your in-room spa experience.
The basket also contains a spa music CD to be played before and during your treatment as well as a selection of plant based aromatherapy oils and room sprays allowing guests to choose their own scent for the treatment.
Be sure to experience a signature in-room spa treatment during your next stay at The Westin Dragonara Resort.
A limited selection of treatments are available in the in-room spa menu. You can download the list of available treatments from HERE.
FACIAL TREATMENTS – GUINOT
HYDRADERMIE
Guinot's flagship facial. A spectacular treatment with an international reputation which focuses on infusing nourishing, hydrating and anti-aging ingredients deep into the epidermis by way of a mild galvanic current. The skin looks smooth, rested and glowing. 1hr 10mins
BEAUTE NEUVE
An intensive exfoliation treatment using fruit acids and fruit enzymes creating a ' peeling' effect by eliminating the dead cells that dull the complexion and bear the skin's imperfections (wrinkles, fine lines, brown spots). Your face regains all its beauty and luminosity; the skin is radiant with "renewed beauty". 55mins
AROMATIC FACIAL
A cleansing, soothing and nourishing facial using plant extracts and essential oils custom blended to your skin's needs. This very gentle and relaxing facial is particularly beneficial to skin that has had too much sun. 55mins
LIFTOSOME
A lifting and toning facial with vitamin C enriched serums and mask to stimulate the skin's elastic fibres and promote cellular renewal. Suitable for all skin types especially those affected by dramatic changes, stress, fatigue and over work. 55mins
NEWWHITE FACIAL
An intensive treatment using Hydradermie aimed at women who have problems with pigmentation caused by age, hormonal changes, oral contraceptives etc. 55mins
HYDRADERMIE LIFT
The very latest technology has produced the ultimate face lifting facial. Using a low frequency current we first drain away all toxins and remove any signs of puffiness. This is followed by the stimulation of the muscles of the face, eye area and neck. The skin immediately looks younger, toned and visibly radiant. Due to the immediate results of "Hydradermie Lift" it is highly recommended prior to a special occasion. 55mins
NECK FIRMER
Suitable for our more mature clients, this treatment combines the use of specific ampoules, creams and masks with massage to give an intensive firming and anti-wrinkle treatment to the neck and décolleté. 55mins
CLASSIC FACIAL
Cleansing, toning followed by a scrub to eliminate dead skin cells. Extractions, massage and mask are also included. Afterwards a day cream is applied to protect and nourish the skin. 55mins
AGE SUMMUM
It is a luxury anti-aging facial treatment. It targets signs of aging with the use of vitamin C and pro-collagen to restore the skin. The exfoliation process helps to improve circulation, diminish fine lines and wrinkles. No machines involved. This treatment will rejuvenate and brighten the skin for a more youthful glow. 55mins
EYE LOGIC
This treatment focuses on the eye contour. It helps reduce puffiness, wrinkle lines and dark circles. 40mins
BODY TREATMENTS
BODY GLOW
First, a gentle exfoliation of your whole body. Next, a deliciously relaxing, gentle massage with specially formulated oils and creams. Your skin will feel velvety soft and totally rehydrated.
INDIAN HEAD MASSAGE
An ancient massage technique based on the Indian Ayuverdic healing system. This massage which covers shoulders, neck, face and head, involves working with a strong but gentle rhythm helping to relieve blockages.
SWEDISH MASSAGE
An oil massage employing five types of manipulation. Long strokes, kneading, deep circular movements, tapotement and vibration. It induces relaxation, promotes circulation and relieves tension. A Swedish massage is immediately pleasant and relaxing.
AROMATHERAPY MASSAGE
Combines the traditional kneading style of massage with a wealth of goodness contained in essential oils. The pressure tends to be lighter than other massages allowing the oils to do much of the work. Essential oils are known to have many positive effects on the mind and body through absorption and inhalation. Oils are selected to suit each client's individual needs.
DEEP TISSUE MASSAGE
Works through muscle tension layer by layer, reaching deeper muscles where pain and tension may be released. This deep massage may be an intense and a little painful at first, but the effected areas will heal more rapidly resulting in a feeling of general wellbeing.
CUPPING MASSAGE
Experience this latest deep tissue massage….. It's a modified version of 'cupping therapy' used in Traditional Chinese Medicine. By creating suction and negative pressure, it is used to drain excess fluids and toxins; stimulate the peripheral nervous system; increases blood flow to skin and muscles, and loosen adhesions, connective tissue and stubborn knots in soft tissue. It is also effective in treating cellulite. Bruises may appear after treatment.
LA STONE THERAPY
Warmed volcanic rocks that will massage away life's tensions and draw you into a truly deep state of meditative relaxation ……like you've never experienced before.
REFLEXOLOGY
A pressure point massage focused on the point's of the feet which correspond to each organ of the body to promote good health. In addition to being a relaxing treatment, reflexology is believed to help relieve headaches, sinus problems, circulatory problems and backaches.
CANDLE MASSAGE
Be cuddled by the pleasant warm sensation of the melting butter on your body. It hydrates & nourishes the skin.
SLIMMING BODY PACK
Seaweed extracts, essential oils and herbal concentrates act on the vascular and lymphatic systems, providing a highly effective treatment against cellulite. The high iodine content of this pack also stimulates metabolism encouraging detoxification and weight reduction.
AROMATIC MINCEUR
An intensive firming and contouring treatment program with "Lipokinases" created by Guinot. This treatment is highly effective on those wishing to target the cellulite in specific areas of their body rather than general weight loss.
GENTLEMEN'S STRESS BUSTER
This treatment includes a back scrub, a back, neck, shoulder & back of legs massage and a mini facial cleanse. 1 Hr 20 mins of pampering to leave you feeling relaxed and refreshed.
BACK, NECK AND SHOULDER MASSAGE
25mins of Swedish or Deep Tissue massage on the upper body.
WAXING
Removal of superfluous hair from face or body using a system of disposable and perfectly hygienic organic wax.
ELECTROLYSIS
Removal of superfluous hair using sterile disposable needles.
HANDS AND FEET
DELUXE MANICURE
Includes paraffin wax treatment to nourish the skin.
DELUXE PEDICURE
Includes paraffin wax treatment. An extended pedicure, this treatment helps to alleviate tired feet and legs. Nail varnish is included in this treatment if required.
REVARNISH
Includes removal of old nail polish and application of new.
SHELLAC
It is the breakthrough, patent-pending UV3 technology that combines the ease of polish with the permanence of gels. It is a chip-free, extended-wear colour.
SPECIAL PACKAGES
A treat for two: 1hr 20mins
Oriental Bliss: 1hr 50mins
The Relaxing Journey: 1hr 55mins
A Beauty Clinic voucher makes a perfect gift for someone special to you. Choose from any treatments or our full range of Guinot products.
Terms & Conditions
Cancellations or no shows within 24hrs prior to appointment will incur a 50% charge.
A 24hrs notice is required to reschedule or cancel a treatment.
Any cancellation with less than 4hr' notice prior to appointment will incur a 50% charge.
Late arrivals will not receive extension of appointments. Service time may be shortened and are charged at full price.
No shows will also incur a 50% charge of treatment.