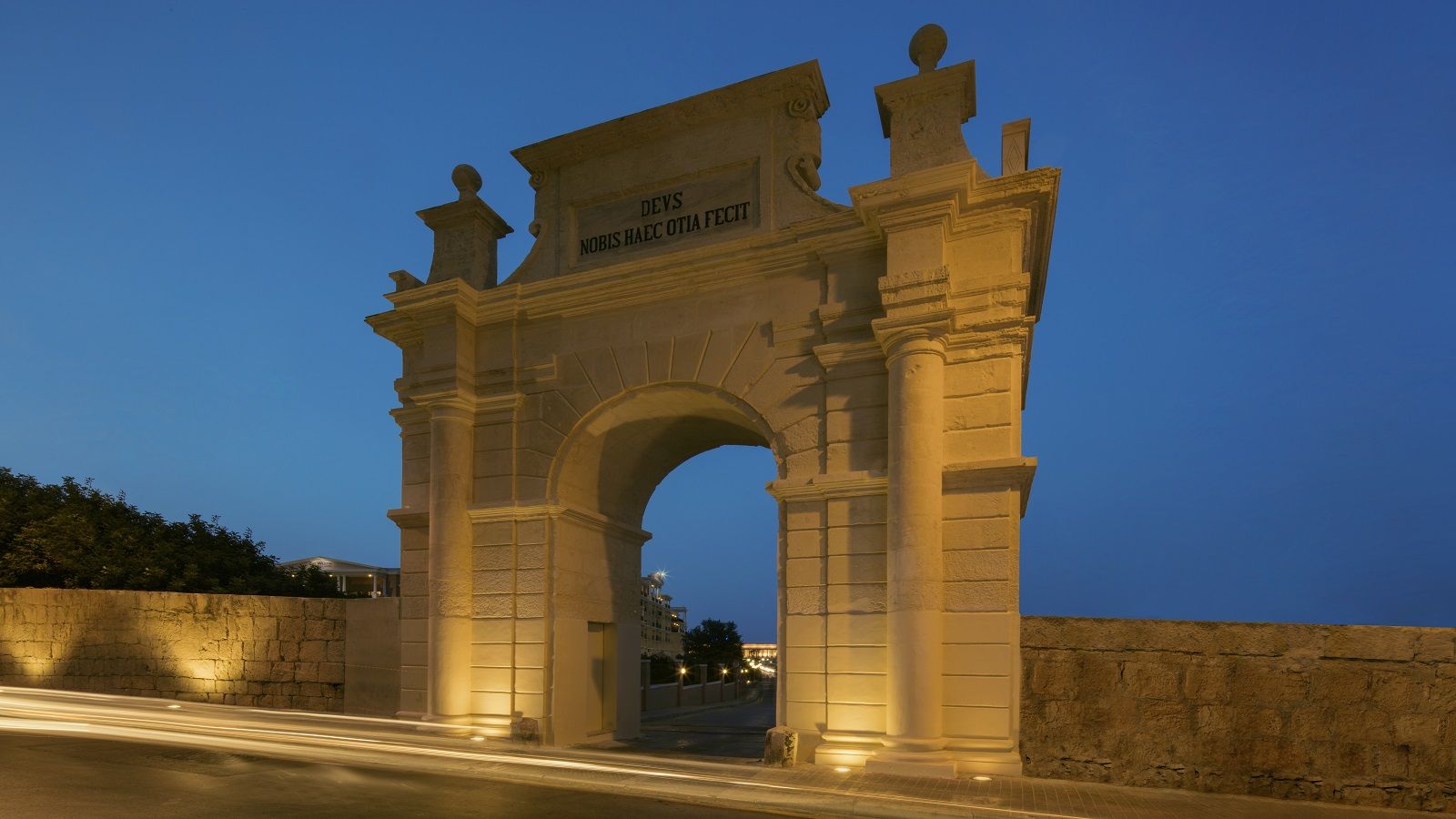 Welcome to The Westin Dragonara Resort.
This is the original grand entrance leading to the drive that takes you to the former summer residence of the Marquis Scicluna.
This gate dates back to the 19th century and the name Dragonara is thought to derive from the sound of the waves hitting the rocks beneath the casino. This sound was likened to the sound of an angry dragon, hence the name Dragonara.