A Fully Accessible Resort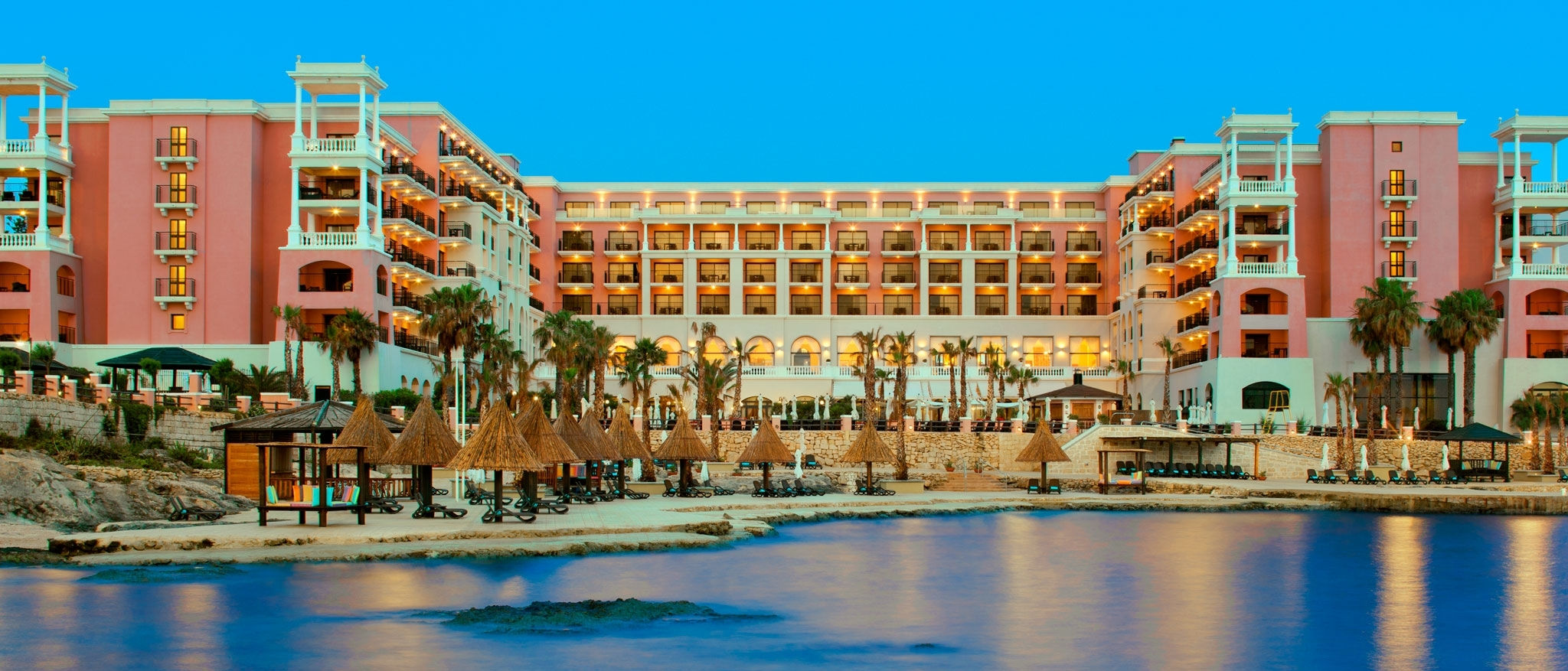 The Westin Dragonara Resort is equipped with 8 Deluxe rooms accessible for the physically challenged. These rooms feature all the amenities of a Deluxe room including an LCD TV, two phones, a working desk, a refreshment centre, as well as a larger bathroom with a support bar and a second, lower spy hole on the front door. These rooms are also equipped with walk in showers.
The Westin Dragonara Resort has been presented with the award for 'European Excellence for Accessible Tourism'.
The Malta Tourism Authority launched the European Excellence Award for Accessible Tourism to promote the development of accessible tourism. This project, which was co-financed by the European Commission, aims to create awareness about the importance and potential of accessible tourism in all its forms and aspects; and at selecting the best practices, practical solutions, or excellence initiatives which facilitate the access of people with different needs to tourism services.
At Westin we strive to ensure that our guests' leave the hotel feeling better than when they arrived. And with this in mind we want to ensure that this level of service is offered to all our guests without distinction.
The Westin Dragonara Resort, notwithstanding its size has become fully accessible to all without distinction – in a manner that is seamless and comfortable for guests with special needs in a deluxe atmosphere. A primary objective was to enable guests with special needs to enjoy a renewing experience whilst staying at The Westin.
The Westin Dragonara Resort has focused on a range of enhancements over the last few years, mainly ranging from having accessible bedrooms located on different floors of The Hotel, specially designed bathrooms as well as installed special lifters in the indoor and outdoor swimming pools. The Resort has also invested in a special person mobility lifter to enable guests with special needs to swim in the sea or swimming pool as they require.
Other areas of The Westin Dragonara Resort are also fully accessible, ranging from the recently refurbished Conference Centre which now also offers special stage equipment that enables a wheelchair bound delegate or speaker to go on stage without difficulty.
The Westin Dragonara Resort has also invested in Emergency equipment that facilitates the evacuation of guests with special needs if needed; namely an evacuation chair which can be used in staircases during emergencies when needed. Moreover The Resort invested in special equipment for guests who have a hearing impairment – this equipment will warn guests of any emergency evacuation.
For any further information you may require on our accessibility, please feel free to contact us on +356 2138 1000 or by email on westin.dragonara@westin.com.